For Office 365 backups (Exchange, SharePoint and OneDrive), go here
Basic C2C backups overview and pricing
Dropbox, Google Drive, OneDrive
C2C backups are seamless and allow you to backup from, and restore to the cloud provider's system without storing the data on your system.
There are no additional module charges when you create a C2C backup.
How to create a Cloud-2-Cloud backup
Create a backup set and select the Cloud File option.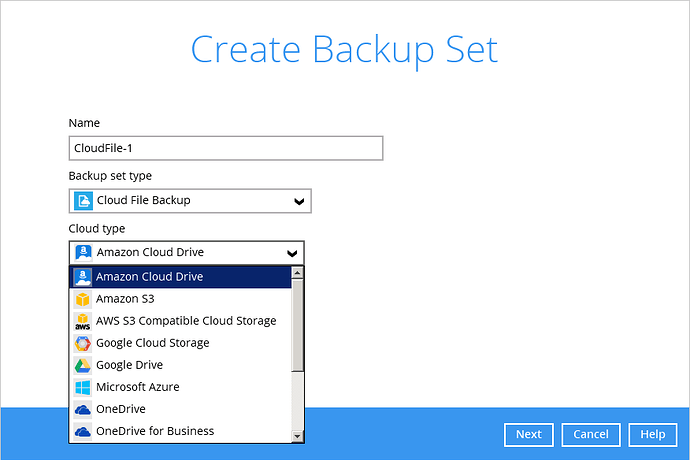 Select the cloud service you want to backup.

Complete as normal.