Have you ever heard from a customer who can't restore their data? We hope you haven't but many have

Maybe you have been let down by out-of-date hardware or a past its due date data centre.
We now store all customer data in Microsoft's cloud [Azure], Amazon's S3 and Wasabi. Customers can elect to store their data on their own hardware or in any one of the hundreds of cloud facilities we support worldwide.
Let's talk about the new kid on the block who are punching above their weight and go by the name of Wasabi.
Wasabi works with any Amazon S3 compatible system
We have only been using Wasabi since the start of 2019 and have been impressed with how easily it snaps into the backup software we use.
If your system has an S3 connector, it can use Wasabi.
Warp speed backing up to Wasabi
We use Microsoft's cloud [Azure] for most of our online backup services and are most active in the UK, US, Ireland, and EU regions. We wanted to see what the upload speed to Wasabi was like when compared to Azure.
During our test, we backed up to Azure and Wasabi concurrently and sequentially. The test result below is from a concurrent backup.
Azure: We backed up from the UK to the UK based Azure DC (London).
Wasabi: We backed up from the UK to their nearest DC in Amsterdam \ Holland.
We thought Azure would win hands down and weren't expecting to see the result we did.
Azure has the fastest network we have seen-to-date in the UK and our customers regularly achieve backup speeds in excess of 250Mbps.
The backup uploaded the test 4GB data just as quickly to Wasabi in Holland as it did to Azure just down the road.
Great pricing
Wasabi has never been shy about their pricing and seems to boast about it.
Their pricing is around the $0.0059 \ £0.0046 per GB per month. That is a lot of zeros but in a good way.
The biggie is that Wasabi doesn't charge for data egress (data restored). Azure charges approx. $0.08 \ £0.06 for each GB transferred out of their cloud.
If you like to run regular test restores, or would like the option to migrate to another cloud, the egress charges can make a severe dent in your invoice. These charges can be seen as a lock and will prevent customers migrating from Azure.
There is some gameplay to be had around hot and cool storage pricing within Azure and Wasabi also have a minimum charge. These are normal rules of play we see with cloud providers and both sites explain them simply and fully.
How we use Wasabi here at BOBcloud
We have worked closely with [Ahsay] for more than 5 years and have seen them develop their software into a full enterprise suite which will back up anything you have running on-premise or in the cloud.
We provide backup services using Wasabi on our Affiliate Service and use Azure on our full Reseller service.
Every service we provide allows you to connect to your own Azure or Wasabi accounts. Doing it that way allows you to own your backed-up data and pay for the storage at cost.
Regardless of where you store your backed-up data, we still provide the portal, Ahsay software and 7-day support.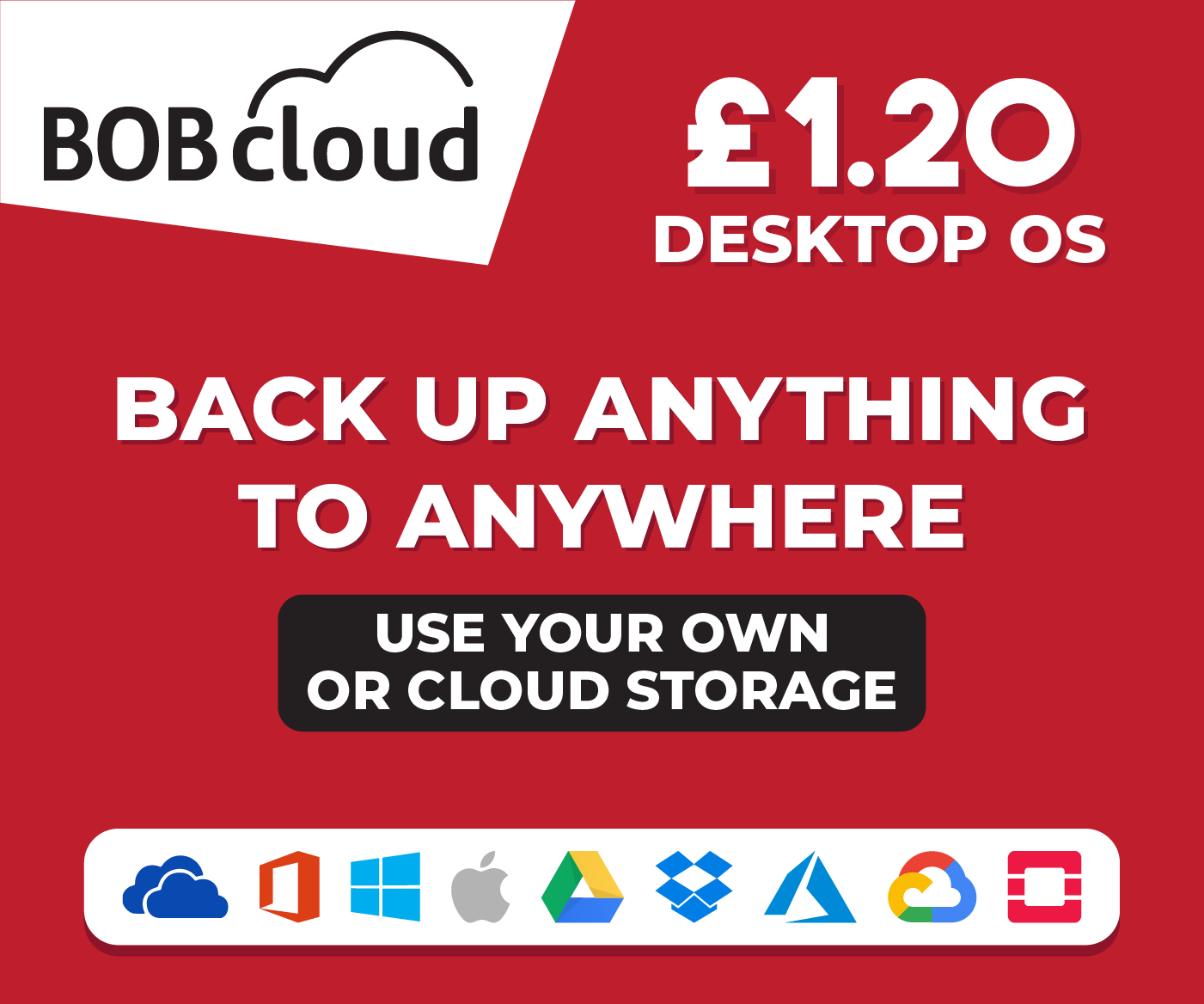 What we now know
Wasabi allows our customers to backup and restore at the same speed to a DC in another country than it does a Microsoft DC a few miles down the road.
Wasabi are cheaper on every price comparison with Azure and in some areas such as egress, they are poles apart.
There are no tech, compliance or data durability differences between the two services that we can report on.
Email us on sales@bobcloud.net to start a discussion.