How to move v6 accounts between clusters. Use this when migrating from v6 to v7
This can only be done when we have approved the migration and copied your data to a v7 host.
Open the backup software
Click on the green account icon in the bottom left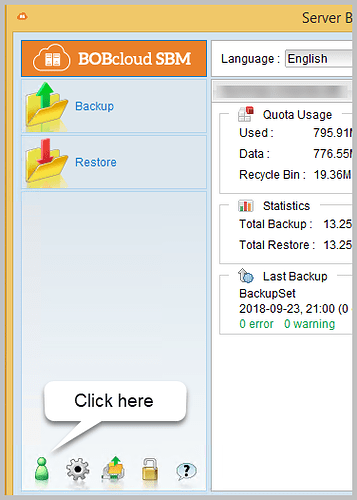 Untick the 'Save password' box.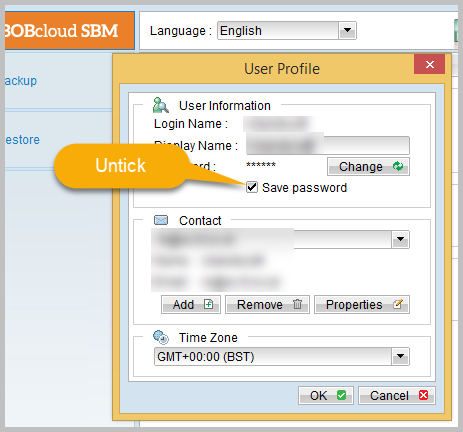 Close and open our software again.
Click on 'Options' and enter the new server name provided.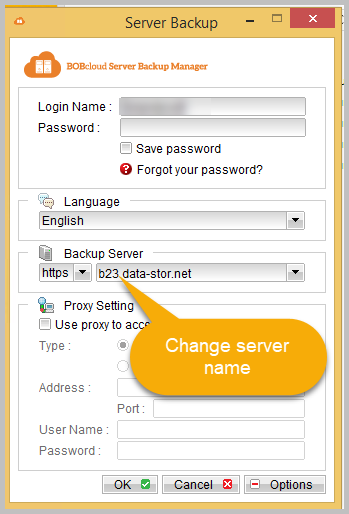 Click OK and the software will login as normal to our service.
Run at least 2 test backups and restores to ensure the service is running correctly.
That will conclude the migration of v6 data and the next stage to migrate the software on your device and the data our side to v7.